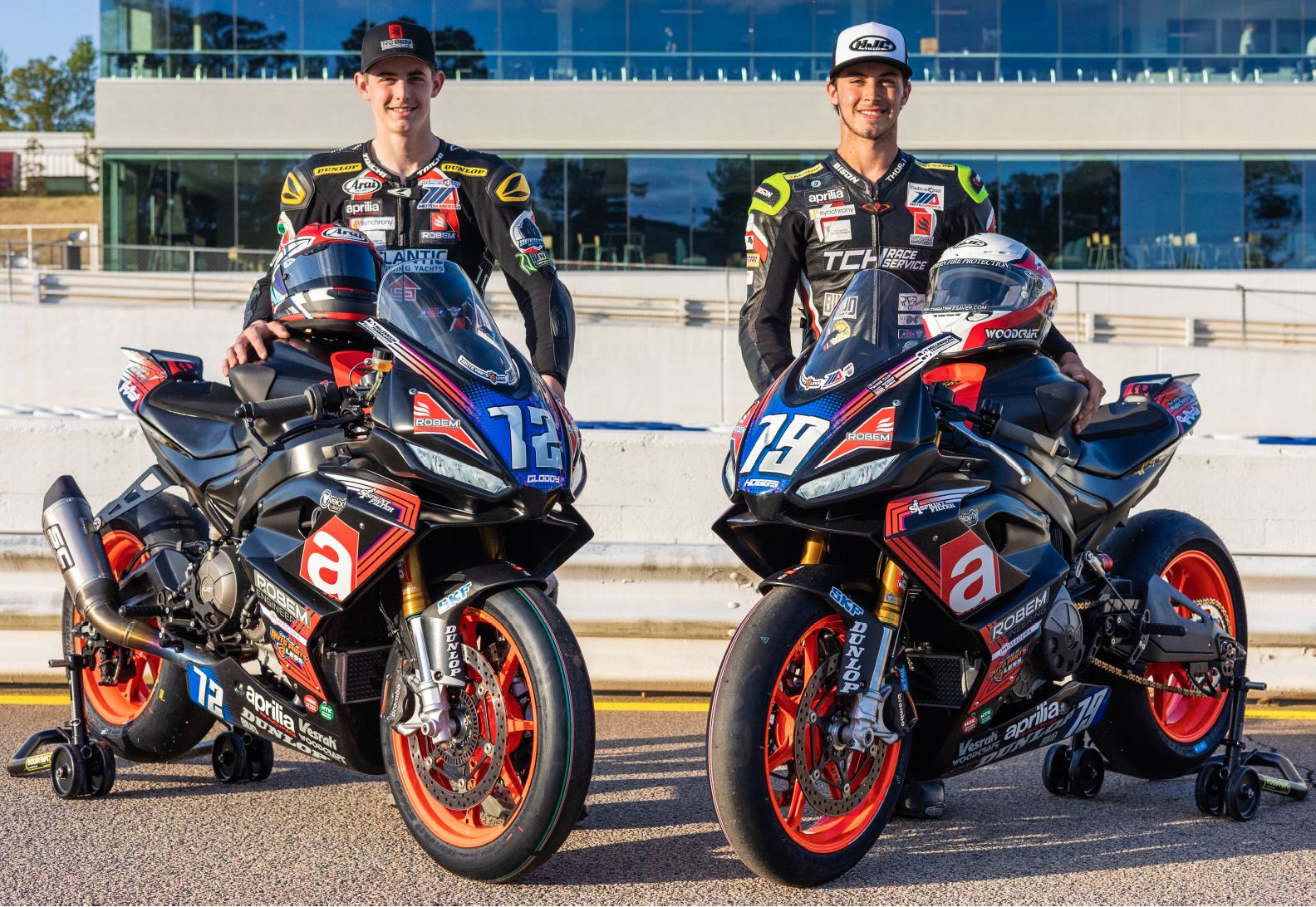 The Aprilia Racing RS 660 Trofeo kicks off its 2022 season with round one this weekend, May 6 through 8, at Autodromo Vallelunga in Campagnano di Roma, Italy. Held in conjunction with the Italian CIV Championship, the Trofeo will feature four MotoAmerica Twins Cup riders.
In a partnership between BK Corse and Robem Engineering, Twins Cup riders and Robem Engineering teammates Ben Gloddy and Teagg Hobbs, along with fellow Americans Max Toth and Kaleb De Keyrel will compete against the Europeans. The Aprilia RS 660 Trofeo enables riders to showcase their individual talents on Aprilia RS 660 motorcycles that are identically prepared by Aprilia Racing.
With its arrival in the MotoAmerica Twins Cup series, the Aprilia RS 660 has shown its capability to elevate the competition, and the bike proved to be victorious in the 2021 season championship with De Keyrel earning the number-one plate. With the RS 660 Trofeo, Aprilia Racing extends its collaboration with the U.S. and MotoAmerica to create opportunities for its most talented riders.
For live timing and streaming of the event go to https://www.civ.tv
Robem Engineering's partners for 2022 include Aprilia Racing, Piaggio Group Americas, BK Corse, The Center for Plastic Surgery, Synchrony, Motovation USA, SC-Project, Velocity Calibrations, Bitubo Suspension, Woodcraft Technologies, Dymag, Vesrah, Sprint Filter, D.I.D, Magura USA, Sara Chappell Photos, NGK/NTK, Blud Lubricants, and Millennium Technologies.